Scholarships & Awards
Our ASIST and EWISP scholarships are available to help you achieve your educational and career goals. Applications open in January. Scholarships are awarded at both the Chapter and Corporate level.
ASIST Scholarship Facts
The ASIST scholarship is available to adults facing economic, social, or physical challenges, who are looking to improve their situation through educational opportunities. Local Chapters partner with educational providers and social services agencies to identify potential candidates. Students first apply and compete at the local Chapter level. Chapter-level winners are submitted to the Corporate level for the opportunity to be selected for one of 13 scholarships ranging from $2,000 to $10,000.
Applications Due March 31
To apply, download and complete the application. Submit completed applications along with any questions to Sherry Andrus at sherry@visitdallas.com.
Download the application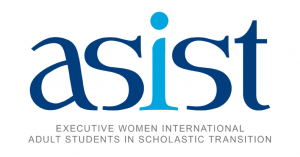 EWISP Scholarship Facts
The Executive Women International Scholarship Program (EWISP) has been helping high school seniors achieve their academic goals for over 35 years. The scholarship is open to high school seniors residing in Dallas, Collin or Tarrant counties and enrolled in public, private or parochial schools. To qualify for the scholarship, a student must be nominated by his/her school. Only one student per school is allowed in the competition. Nominations are accepted from November through January. In February, the chapter holds an informational Scholarship Orientation Night for nominees and their parents. Students are judged on their application materials, oral and written communication skills, creativity, scholastic records, leadership qualities, awards and honors, citizenship, extracurricular activities, attitude, and career goals. Scholarships are awarded by EWI of Dallas in the spring. The first place recipient will be entered in the EWISP competition at the corporate level. Corporate awards are made each September.
Applications Due March 10
To apply, download and complete the application. Submit completed applications along with any questions to Deborah Tough at deborah.tough@fourseasons.com.
Download the application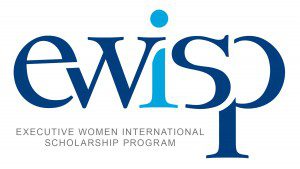 Ebby Halliday
Executive Excellence Award
The 17th Annual Ebby Halliday Executive Excellence Award will be presented to a Dallas Chapter member firm Executive at the Executive Appreciation Dinner and Scholarship Fundraiser on Friday, April 28, 2017.
Dallas Chapter Scholarship
Candidates must be a relative of a Dallas Chapter representative, sustaining member, or their spouse (this includes nieces, nephews, cousins and grandchildren) and graduating from counties within the Dallas/Fort Worth Metroplex. Application deadline is April 3, 2017.
LCAM Professional
Development Award
The Professional Development Award is given each year to assist a member in attending the Leadership Conference and Annual Meeting in September. A Dallas chapter member may apply for the Professional Development Award if they are a member in good standing with the chapter, and have never attended LCAM. Application deadline is May 31, 2017.